+senso creative communication
Inspired by emotions
We create
brands

Elevate your brand with the Senso Creative agency – everything from strategy to advertising & scale.
Packaging Design
Brand & Identity Design
Marketing & Advertising Graphic Design
Web Design & Digital Marketing
Strategy & Planning
Packaging Printing Management
Photo & Video Production
Full-service creative agency dedicated to creating
unique visuals and
01 // Showcase
Selected projects
We are passionate to create deeply connected brands, services, and campaigns enabling stable and successful relationships between businesses and customers.
02 // Services
Our
capabilities
Dedicated to developing creative and unique marketing communications for clients. Our flexible and professional team of specialists from various fields, work together to deliver premium quality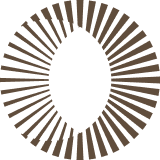 Strategy is a forward-looking plan for your brand's behavior.
–  Research & Data
–  Branding & Positioning
–  Business Consulting
–  Product development
–  Innovation
Shaping your company's marketing communications.
–  Marketing Communications
–  Identity
–  Branding
–  Graphic Design
–  Photography
–  Video Production


Creating unique packaging solutions that communicate with customers.
–  Market Research
–  Packaging Concept & Design
–  Packaging Type Consulting
–  Print Prepress
–  Print Management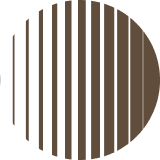 Advertising and scale help to have a unique plan for your brand's life.
–  Web Development
–  Digital Marketing
–  Social Media
–  Copywriting
–  PPC Campaigns
–  Creative Content Production
03 // This is how we do it
Premium quality derived from
synergy of experience

and artistic creativity
Since 2009, we have launched hundreds of unique advertising solutions and products to help our clients achieve best results. Read more about our services.
Made from scratch
We've made hundreds of unique
graphic design

solutions.
04 // Featured Articles
What's new?
Discover interesting insights about marketing communications and creative production.
Let's collaborate
Send us an email,
to discuss a new project.
We're a team of creatives who are excited about unique ideas and help companies to create amazing marketing communications by crafting premium design solutions.