JoToGo
JoToGo is Greek-style yoghurt with cereals and fruit. The project included packaging design and website development. We created the design for several SKUs printed directly on plastic packaging by the IML printing technique. Our creative concept was minimal design with fine details.
Task
Packaging design for 10 SKUs and website development.
Strategy

Design Direction, Printing Type

Design

Packaging Design, Print Prepress, IML Printing, Web Development

Client

JoToGo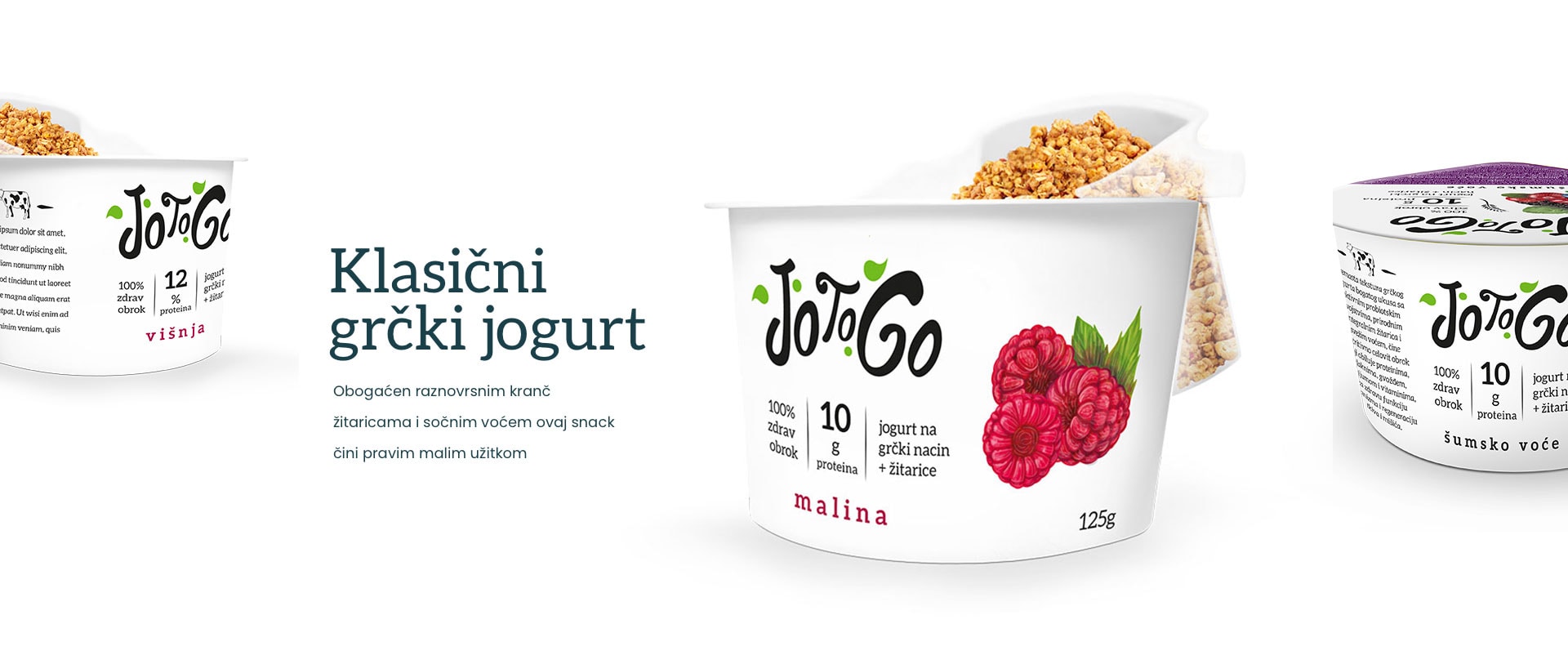 01 // Project overview
Greek style yoghurt packaging design
Using academic methodology, we drain insights form target markets and competition about product categories, customer behavior and competition. Creativity is not in focus in the first stage – packaging design process starts immediately in the office, analyzing product characteristics, target group affinities, clients needs and wants, retailer's product shelves and much more.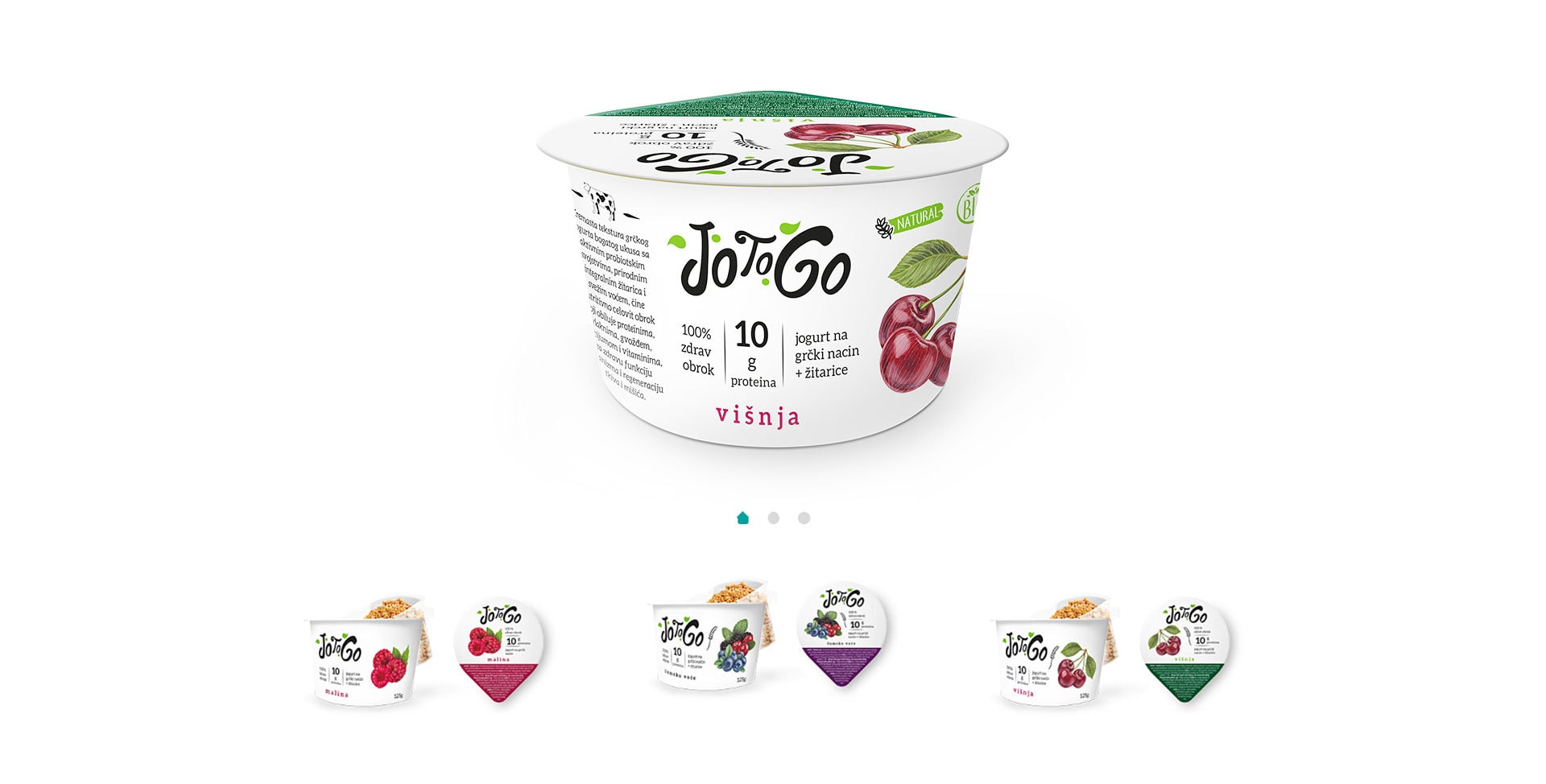 Packaging design is complex process and consists of several stages that have to be carefully managed. In order to acquire premium quality, we create design that will develop effective message to customers. This is done by keeping all stages in synergy – from clients new product design need to packaging materials, printing and displaying in retail.
02 // Project overview
Modern and
cutting-edge approach
for creating digital.
Let's collaborate
Send us an email,
to discuss a new project.
We're a team of creatives who are excited about unique ideas and helping companies to create amazing identity by crafting premium visual communications.