+senso creative communication
Inspired by emotions
We create
brands

Elevate your brand with the Senso Creative agency – everything from strategy to advertising & scale.
Packaging Design
Brand & Identity Design
Marketing & Advertising Graphic Design
Web Design & Digital Marketing
Strategy & Planning
Packaging Printing Management
Photo & Video Production
Full-service creative agency dedicated to creating
unique visuals and
01 // Showcase
Selected projects
We are passionate to create deeply connected brands, services, and campaigns enabling stable and successful relationships between businesses and customers.
02 // Services
Our
capabilities
Dedicated to developing creative and unique marketing communications for clients. Our flexible and professional team of specialists from various fields, work together to deliver premium quality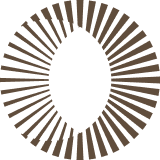 Strategy is a forward-looking plan for your brand's behavior.
–  Research & Data
–  Branding & Positioning
–  Business Consulting
–  Product development
–  Innovation
Shaping your company's marketing communications.
–  Marketing Communications
–  Identity
–  Branding
–  Graphic Design
–  Photography
–  Video Production